MarketingProfs Enterprise provides state-of-the-art learning programs for the modern marketing team.
---
We help many of the largest brands in the world develop their marketing skills and talent. Our thought-leadership team includes:
Allen Weiss, Founder/CEO
Allen founded MarketingProfs in 2000 and provides the strategic direction for the company. He's also a Professor of Marketing at the University of Southern California. Prior to MarketingProfs, he served as a professor at Stanford University and a member of the technical staff at Bell Labs. His consulting expertise is in the marketing of high technology products and Internet marketing. He has consulted with leading technology companies, including Texas Instruments, Intel, IBM, and Hughes Space and Communications. He has also taught executive education classes at Stanford and USC. Allen holds a BS in Electrical Engineering from the University of California, Santa Barbara and a PhD in Marketing from the University of Wisconsin.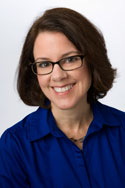 Ann Handley, Chief Content Officer
Ann heads up all of the content at MarketingProfs. She is a veteran of creating and managing digital content to build relationships for organizations and individuals. Ann is the author of the Wall Street Journal bestseller Everybody Writes: Your Go-To Guide to Creating Ridiculously Good Content (September 2014, Wiley) and co-author of the best-selling book on content marketing, Content Rules: How to Create Killer Blogs, Podcasts, Videos, Ebooks, Webinars (and More) That Engage Customers and Ignite Your Business (2011, Wiley). She is the Chief Content Officer of MarketingProfs and is also a columnist for Entrepreneur magazine; a LinkedIn Influencer; a keynote speaker, mom, and writer. She holds a BA from Simmons College, Boston.
Kerry O'Shea Gorgone, Senior Program Manager
Kerry O'Shea Gorgone develops marketing training courses in her role as Senior Program Manager, Enterprise Learning, at MarketingProfs. She's also a speaker, writer, attorney and educator. She holds an MBA from Bentley University. Kerry hosts the weekly Marketing Smarts podcast for MarketingProfs (marketingprofs.com/podcasts). She is also a contributing writer for numerous sites, including Huffington Post and Entrepreneur. When she was a college professor, Kerry consistently made Social Media Marketing Magazine's list of the Top 100 Marketing Professors on Twitter, and was also on MBAPrograms.org list of the Top 50 Business School Professors on Twitter. Follow her on Twitter (@kerrygorgone).